Telephone Calls
For urgent medical problems please telephone the surgery and state if this is so. A Doctor/Nurse will provide emergency advice during surgery hours where this is indicated.
Staff are instructed to obtain as much detail from you when you telephone and will pass on your message to your GP. As soon as your GP can take your message it will be followed up.
If you are ringing for results, we encourage you to make an appointment so that you can ask additional questions or seek further treatment if necessary.
Prescription and Referral Requests
For issue of repeat referrals to Specialists or prescriptions we request you make a Telehealth appointment with your doctor. These will then be prepared at doctor's discretion, if for the same condition and excluding antibiotics. Referrals will then be left at reception for your collection and prescriptions can be either left at reception for your collection, sent to your local pharmacy or personal phone via sms.
Reminder System
We are committed to preventative care and will post you reminder letters, in particular Pap Smear reminder notices initiated by Cervical Cytology Registry, preventative care matters and reminder for other health reasons.
Your Personal Information
Remember if your personal information has changed (phone number, address etc) please advise and update your details with reception.
Consultations and Health Records are strictly confidential. Consistent with our commitment to improved quality standards and care, we abide by a Practice Privacy policy that is in compliance with Privacy legislation for the Private Sector. Further information regarding Privacy and Right of Access to your Health Records are provided in leaflets available at Reception.
AGPAL Accredited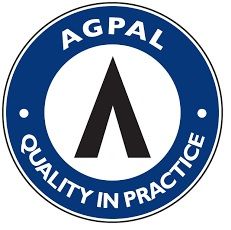 Our team at the Ascot Vale Health Group is dedicated to providing high quality health care to our patients, in accordance with the Royal Australian College of General Practitioners (RACGP) Standards for general practices. This is our commitment to you.
Fees
Full payment is required on the day of your visit, and as such attracts a discount.
Note: Main credit cards and eftpos are accepted (sorry, we do not accept personal cheques)
We have the facility to submit your claim and provide an 'on the spot' refund via Medicare.
Standard Consultations
$80.00 (discount)
Full Fee: $90.00
Medicare Rebate: $39.10
Veterans Affairs, Pensioners and holders of Healthcare Concession cards must present current concession cards in order to be eligible for bulk-billing up to 5pm on weekdays only. Fees apply at all other times.
Full fee of $90.00 applies for Missed appointments without 24 hours notice given.
Other fees apply for more complex or longer consultations, procedures, theatre fees or medical supplies used
Workcover/TAC Claims
We require full payment on the day by the patient - until such time we are provided with a current claim number and the TAC, employer or insurance company in question has accepted liability.